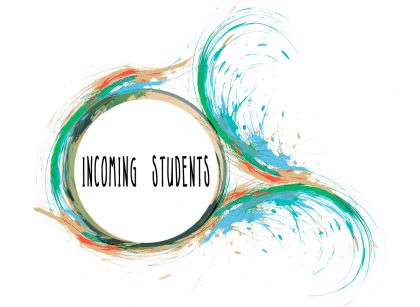 TIPS FOR FOREIGN STUDENTS
This is the website, where you can find all courses which will be realized:
Firstly, you should choose WINTER OR SPRING SEMESTER and then courses from the part EDUCATIONAL STUDIES and then (if you need more) from other parts. There you can find all courses which are accomplished in English.
The time table for winter and spring semester will be later of the same website.
Here you can find other courses in our university (please try to look for: Faculty of Educational Studies). All subject on this website are conducted in Polish (but lecturer may agree to pass the subject in English- you should askt them after you come to Poland):
In case you have some problems with finding the courses in the next academic year, you should look for subjects of previous academic year (it is possible that the same courses will be in the academic year 2017/2018).
It is also possible to have teaching practice there and then you can also get some ECTS points
(10 hours practice is 1 ECTS – the more hours is the more points).
This is the institution where you can do the internship:
International School of Poznan:  the website (click here)
UNIVERSITY ACCOMODATION
You will be asked if you would like to stay at one of our dormitories during your application procedure. When application finishes, we will let you know if you get any place at the dormitory or not. We cannot provide places for every student who apply for Erasmus+.
University dormitories:
"Zbyszko i Jagienka" dormitory – look at: http://zbyszkoijagienka.amu.edu.pl
"Jowita" dormitory – look at: http://dsjowita.home.amu.edu.pl/
If you have any further questions, please contact us.
ABOUT FACULTY OF EDUCATIONAL STUDIES
The Faculty of Educational Studies was founded in 1993 following the transformation of the Institute of Pedagogy into a fully independent faculty of the Adam Mickiewicz University.
The Faculty of Educational Studies of the Adam Mickiewicz University in Poznań continues the best research traditions in this field in Poland. Research projects relate to the contemporary problems of schooling and education which are closely connected to the development of this discipline as a science and pedagogy as a practical social activity. Diagnostic and practical projects, which aim at devising the theoretical and methodological premises of the educational work, are significant for the scientific development of the Faculty of Educational Studies.
EDUCATIONAL OFFER IN POLISH:
BA studies:
Pedagogy:
Elementary Education and German Language
Elementary Education and English Language
Elementary Education and Pedagogical Therapy
Elementary Education and Physical Education
Education and Rehabilitation of People with Mental Disability
Preschool Education and Early Education
Pedagogy of Care and Upbringing
Social Readaptation
Sociotherapy and Health Promotion
Professional and Personal Counseling
Special pedagogy:
Education and Rehabilitation of People with Mental Disability
Supporting Education of Pupils with Special Educational Needs
Logopaedics – prevention and therapy
MA studies:
Pedagogy:
Elementary Education and Pedagogical Therapy
Preschool Education and Early Education
Early Support of Child Development
Care-Educational Pedagogy and Work with Family
Leisure Time Animation and Recreation Movement
Pedagogy of Care and Upbringing
Social Readaptation wtih Elements of Criminology
Social Readaptation of Children and Young People Socially Maladjusted
Management of Education
Counseling and Psycho-Pedagogy Counseling
Pedagogical Therapy with Art Therapy
Prevention and Crisis Intervention
Professional and Personal Counseling
Special pedagogy:
Education and Rehabilitation of People with Mental Disability
Supporting Education of Pupils with Special Educational Needs
Faculty website: www.wse.amu.edu.pl